Professional Bed Bug Treatments In The Greater Tulsa Area
Over the past few years, bed bugs infestations have been on the rise and, contrary to popular belief, these parasitic pests can infest any home, no matter how clean or uncluttered it is. Because of their hitchhiking habits, bed bugs can be very difficult pests to prevent. If left untreated, a small bed bug infestation can quickly turn into a major problem so once you discover a bed bug infestation in your home, it's important to eliminate it as soon as possible. And that's where professional bed bug control comes in!
Our Bed Bug Control Options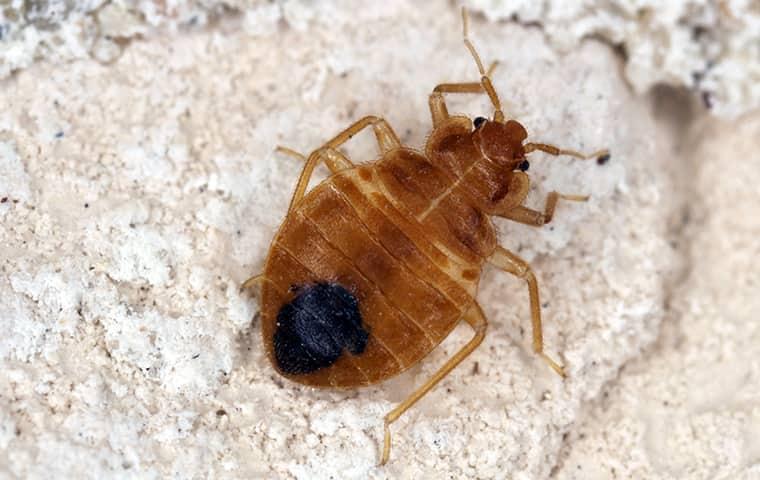 Free Bed Bug Inspections
If you suspect that you're dealing with a bed bug infestation, you'll want to have your suspicions confirmed before moving forward with a treatment plan. These pests are often mistaken for other small bugs and are excellent at hiding, which can make it difficult to determine if you're experiencing a bed bug problem.

At Mid America, we offer free bed bug inspections. Our trained technicians have the knowledge and experience needed to recognize even the subtle signs of bed bug activity that most homeowners miss when inspecting for bed bugs.
Professional Bed Bug Control Treatments
In addition to our free bed bug inspections, we also offer two comprehensive treatment options for dealing with bed bug infestations:
Chemical. If your bed bug inspection confirmed the presence of bed bugs within your home, you may choose our chemical treatment option. With this service, we'll provide you with an informational bed bug prep sheet that will tell you everything you need to know about how to prepare for your bed bug treatment. The chemical treatments we offer take about six hours to apply and are effective at eliminating bed bugs in all stages of development within your home.
Organic Fungal Spores. If you prefer a non-chemical treatment, you may choose to have your home treated with organic fungal spores. This product is applied in a similar way as our chemical treatments. And since it isn't a repellant, bed bugs will walk right over it, transferring it to other bed bugs and eventually eliminating the entire population.
* Our bed bug control services are also included in our residential pest control plans.
Commercial Bed Bug Prevention
For business owners looking for a way to prevent bed bugs, Mid America has a solution! To learn more about our commercial bed bug control offerings, contact us!
Request Your Free Inspection
Complete the form below to schedule your no obligation inspection.