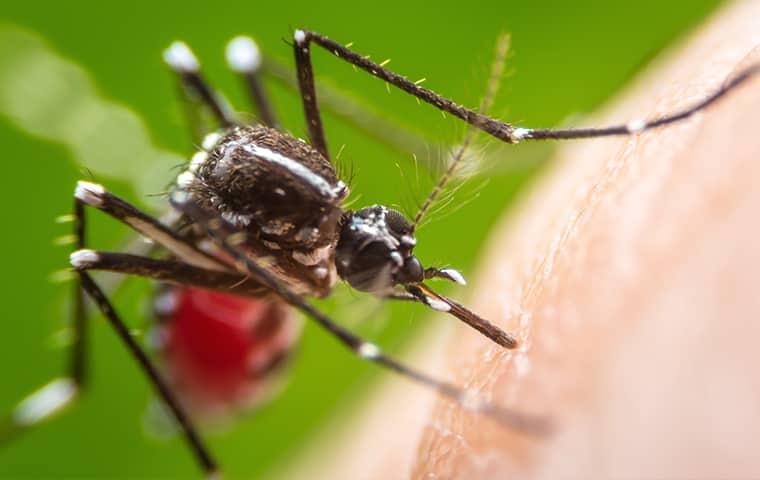 Have you ever felt trapped in your own home because of mosquitoes outside? If this is the case, you may still consider having outdoor events, on occasion, only to realize that they would be ruined by swarms of biting mosquitoes. We are here to tell you this does not have to be the case for you and your property. Mosquitoes can be drastically reduced, and you can have the freedom needed to enjoy your outdoor spaces.
Difficulties In DIY Mosquito Prevention
Although there are a lot of steps you can take to reduce mosquito populations on your property, many of them don't do the trick. For instance, one prescribed way to reduce mosquito populations on your property is to eliminate sources of stagnant water. These are the areas where mosquitoes breed. The only problem is, if your neighbor's yard or the property surrounding yours also has water sources, you will not see much effect from just dealing with your own. In addition, if you have decorative water pools or sources of water that cannot be removed such as natural bodies of water, you will be unable to eliminate even the breeding grounds on your own property.
Another way to try to exclude mosquitoes is by installing outdoor fans. Although this is a good way to keep mosquitoes from landing on you, it can be a little costly and it only provides safety from mosquitoes when you are near the fans.
Finally, you have bug spray. This is the go-to solution for most people's mosquito problems. However, bug spray can be a problem in and of itself. If you are the kind of person that hates bug spray and the way it feels on your skin this just isn't an option for you. Even if you don't mind bug spray, we can still guess that if you didn't have to wear it, or had an equally effective way to keep mosquitoes away, you would pick the other option.
Benefits Of Professional Treatments
When you have your property treated for mosquitoes, it's like your yard wears the bug spray for you. You don't have to worry about installing fans, wearing bug repellant, or eliminating sources of water. The treatment works without these additions. This means you can begin to enjoy your yard again. You can have friends and family over and not have to worry about them slapping away pesky mosquitoes. All in all, professional mosquito treatments have a number of positive results.
Why You Should Schedule Your Treatment ASAP With Mid America Pest Control
If your yard does not already have the proper defenses against mosquitoes in place, now is the time to act. As we move quickly into mosquito season, mosquitoes will be swarming, and a few bites will turn into many. But if your yard has the treatments it needs, mosquito swarms will be the last thing on your mind. For your very own mosquito protection, give us a call today. The pros here at Mid American are standing by and ready to assist.