Site of the annual Rocklahoma festival and smack dab in the middle of some of the best lake country in the state, Pryor is one of the most pleasant small towns in Oklahoma. Along with all the fishing, boating, and swimming fun that comes with living just ten minutes from Lake Hudson, we also enjoy proximity to some amazing historical institutions like the Mayes County Historical County Museum, where history buffs can browse rare Native American artifacts from the Cherokee and Osage nations.
While life may seem picture-perfect in Pryor, it still comes with its fair share of pest-related challenges. Unfortunately, bed bugs are one of our most common problems. Bed bug infestations are on the rise in the greater Tulsa area, and the fact that you keep your home clean doesn't mean you're immune. Bed bugs can infest any home at any time, no matter how hard you work to keep it clutter-free. These tiny bugs can always find a place to hide, and once embedded in your mattress or other furniture, they're nearly impossible to get rid of.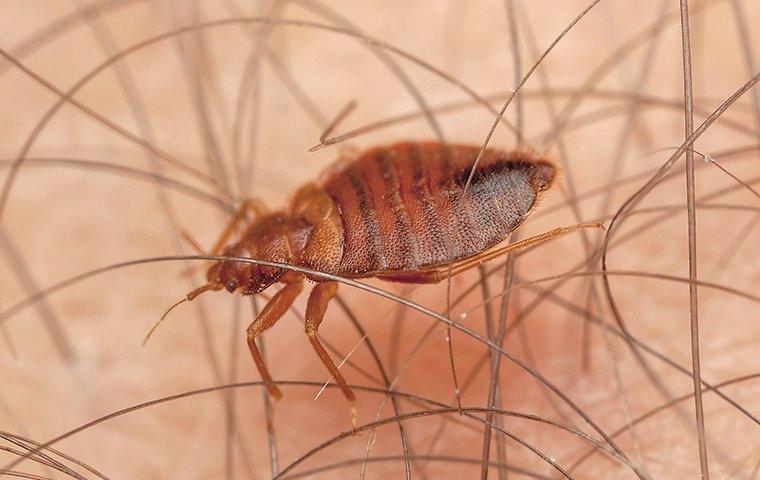 Initial Infestation
Bed bugs are master stowaways, and the vast majority of the time, they make it into your home by hitching a ride on something you're bringing to your house. One of the most common ways to pick up bed bugs is through travel. You go on vacation or a business trip, you toss your clothing or luggage on an infested hotel bed, you return home, and next thing you know, you're waking up to bed bug bites.
Another common way to get an infestation of bed bugs is buying secondhand furniture or appliances. Bed bugs can hide in some crazy spots – under the keys of a laptop, behind the buttons on a blender, inside the folds of a cushion – and even if a piece looks clean or new, it can still have bed bugs inside; these creepy crawlers are that adept at avoiding being seen.
Averting Invasion
Fortunately, there are plenty of ways to avoid becoming a victim of bed bugs and their sneaky ways. One of the surest ways to avoid bed bugs is to prevent picking them up in bed bug "hot spots" – transportation hubs, hotel rooms, laundromats, thrift stores, and the like. There are many precautions you can take, such as:
Wash all clothing in hot water after returning from travel.

Never lay luggage or clothing on hotel beds or sofas.

Check luggage and secondhand items for signs of hitchhikers before bringing them into your home.

If you're using a laundromat, check your basket for signs of bugs, dry clothes on the highest possible setting to kill bugs, and avoid sorting and folding at the facility. Wait until you get home.

Always use a mattress protector to make it harder for bed bugs to make their home in your mattress.

Always check hotel bedding and furniture for signs of bed bugs, which include:

Bed bug droppings.

Small, round bloodstains on sheets or comforters (from bugs biting previous guests).

Exoskeletons or bug carcasses underneath sheets or between sheets and comforters.

Actual bugs hiding inside the creases or under buttons in the mattress or the cushions in upholstery.
Since bed bugs are wily little devils, even the most stringent prevention measures can often fail. What's even more unfortunate is that these bugs are some of the toughest pests to get rid of. Once they're in, it's nearly impossible to get them out on your own. That's why it's best to call the professionals! Here at Mid America Pest Control, we're equipped to bust the bed bug infestation for good. We're packing everything from chemical solutions to deadly fungal spores that can safely send the biting buggers to buggy heaven. So give us a call at (877) 947-4099 or visit our contact page to schedule your appointment today.