When it comes to pests, prevention is the best option, with early intervention a close second. So what do you do when a pest problem is already well established? Is it too late to do something about it? Wasp season is already in full swing here in Tulsa, but that doesn't mean you have no option other than to put up with them until they disappear for winter. These wasp-prevention tips for summer in Tulsa will make spending time in your backyard bearable again.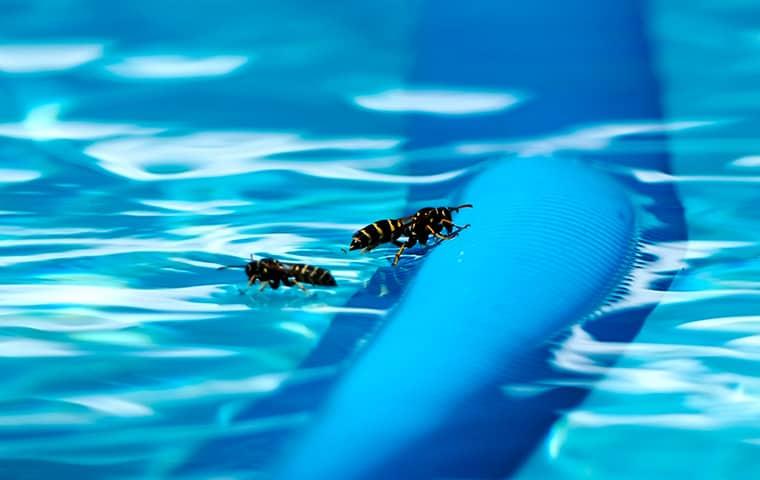 Why Summer is Wasp Season
The best time to take care of wasps is in early spring before they've started a colony. The queen is the only one to survive winter, so if you can prevent the queen from building her nest on your property, you won't have many problems with wasps through the summer.
However, once a nest is established, she'll start laying and hatching eggs. Once the new wasps mature, they'll begin to help in the tasks of gathering food and building up the nest even more. By this time, a healthy colony has formed and it will continue to grow through the summer.
By late summer and early fall, a wasp colony will be at its largest and also its most active, so if you haven't done anything about the wasps on your property yet, it would be wise to do it now to prevent worse issues later.
Wasp Prevention Tips for Summer in Tulsa
If you've seen wasps buzzing around your yard, there are certain things you can do to keep them away from you and your family when you spend time outdoors.
Wear muted-colored clothing. Wasps are drawn to bright colors.
Don't wear scents, like perfume or heavily-scented shampoos or soaps.
Consider moving flowering plants away from the areas where you spend the most time outdoors.
When eating outdoors, keep food and drinks covered until you're ready to eat.
Bring all food back inside when you're done eating and make sure to wipe up spills, crumbs, and messes.
Keep outdoor garbage bins tightly covered.
Limit the amount of water around your property.
The Best Wasp Prevention Tip for Summer in Tulsa
While the above tips can help keep wasps away from you, if they have a nest on your property, you'll end up dealing with them all summer long. The best tip to get rid of wasps is to get professional wasp control from Mid America Pest Control. We can safely remove wasps' nests from your property. This will not only treat the symptoms of the problem but will remove the problem at its roots.
If you want to bring the wasp population on your Tulsa property down to the levels they would have been at if you'd been able to take care of them in the spring, contact Mid America Pest Control. We're here to help!