Everyone has a perfect location where they would like to live. Some people wish they could live in the mountains where snow falls when the rest of the land below remains green. Others dream of a house on the beach where the weather is never cooler than a balmy 80 degrees. As for termites, they also enjoy the heat which makes Oklahoma a literal hot spot for termites. This means termites are able to survive year-round as a constant threat to our homes. Does your home have the proper protection in place?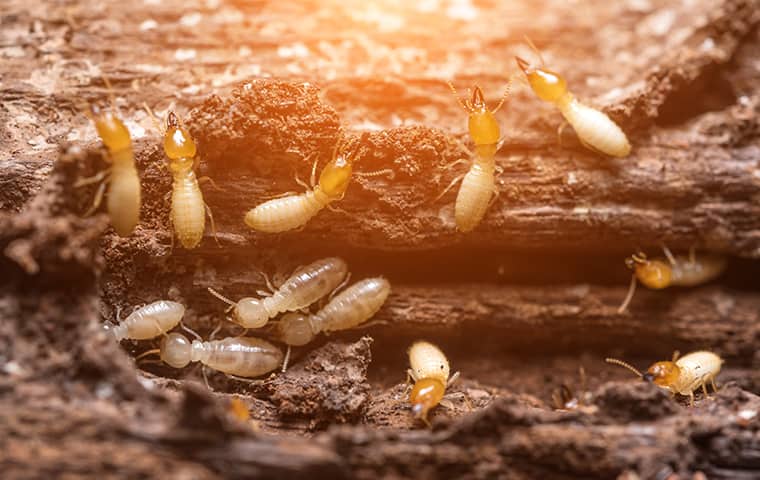 Benefits Of Professional Treatments VS DIY
With most problems in life, there are two options; do it yourself, or call on the help of a professional. In most cases, the first is a great option, such as mowing your lawn or cleaning your house. However, when it comes to dealing with termites, doing it yourself is not as simple as you might think, and turning to DIY tips and store-bought pest control may not find the results you are looking for. Here are a few reasons why.
Pesticides can be dangerous: Most store-bought pest control products contain dangerous chemicals that can be harmful to more than just pests when applied in the wrong amounts or in the wrong locations.

Exclusion works differently for termites than it does for other pests: With many pests, you can guard your home by sealing cracks or gaps in your foundation, repairing window screens, and sealing off any other potential entrance points pests may use to get inside. With termites, however, they are not interested in getting inside, but rather in the structure of your home itself. When they invade, they do not look for cracks or openings, they invade straight into your home's wood.

There's no way to know if your methods have worked: Because termites destroy homes silently from inside wood, it can be hard to know if what you're doing is working.
With professional pest control, you do not have to worry about any of these things. When pesticides are used, they are applied in the right amount in targeted locations. When treatments are done, they are done with a full understanding of termites and the damage they can cause. Here at Mid America, we know how to deal with termites. We know where they hide, how to find them, and have the tools needed to get and keep them away from your home. If that is what you are looking for, contact us today. We would be happy to send one of our qualified pest technicians your way ASAP to inspect and treat your home for termites. It is never a bad idea to get the protection your home deserves.